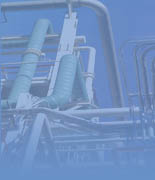 Freeport Industrial &
Mechanical, Inc.
102 Oak Park Dr.
Suite 106A
Clute, TX 77531
Tel (979) 265-5176
Fax (979) 265-4066



Staff Concrete
Construction
Tel (361) 920-4555
Fax (361) 485-0011



Commercial Property
Brazosport Commercial
Property available from
Latigo Land Company,
located in Clute, TX.
Visit Web Site



A Leading Brazosport Construction Contractor

Freeport Industrial and Mechanical, with its roots in the 1970's, was organized to meet the demands of the industrial and commercial construction and maintenance industry along the Gulf Coast.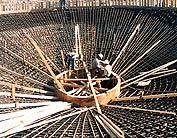 Today, as a general contractor, Freeport Industrial and their associates are "total concept contractors"; capable of performing engineering to start-up, foundation to final turnover and maintenance.

Our Construction expertise includes foundation construction, structural steel erection, pipe fabrication & installation, equipment installation, contract maintenance, plant site development, road construction & maintenance, demolition, equipment maintenance & repair, general building design & construction and pre-engineered buildings.

Our Services to the chemical, petrochemical, power generation, oil and gas, and commercial sector can be performed for any one or a combination of the following: lump sum, design/build negotiated lump sum, cost plus percentages and cost plus fixed fees or unit prices.

Committed To Delivering Quality Service

The professionals of Freeport Industrial and Mechanical realize the importance of providing our customers with the personal service that is both quality oriented as well as safety oriented. Freeport Industrial and Mechanical takes pride in our proven ability to provide a variety of services at a competitive price, utilizing skilled craftsmen to complete each job to client's specifications within the specified time frame.

Freeport Industrial and Mechanical, Inc. has the expertise and a proven track record in our industry. We are ready to meet your specific civil and mechanical construction needs. Whether your project is large or small, routine or continuous maintenance, Freeport Industrial and Mechanical should be your choice.